10 Things You Must Know About The Real Estate Market Of Noida
by
June 25, 2019
0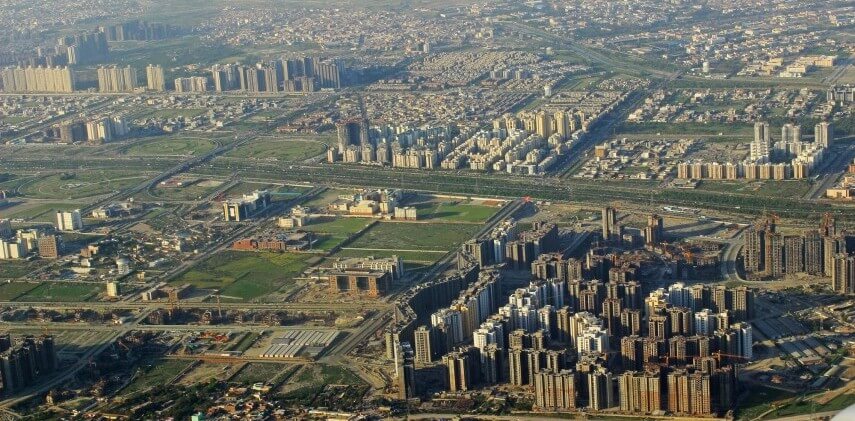 Noida is undoubtedly one of the fastest emerging real estate markets of Delhi-NCR, and there are plethora of reasons for that. Upcoming metro connectivity, implementation of RERA and big real estate players in the market are to say a few out of hundred reasons owing to its popularity. Plus, Delhi is getting crowded day-by-day, and hence, home buyers are looking for options that are both convenient as well as budget friendly.
So, if you are someone are looking to make Noida, your futuristic abode, then here are some things and latest developments that you must know about the real estate market of Noida.
Magenta Metro Line, which will connect Noida to the part of South Delhi is set to opened either in the month of November or December. Currently, it takes around an hour to reach South Delhi, but it will come down to about 16 minutes after its commencement. Also, it will take not more than 40 minutes to reach Domestic Airport.
Noida is going to have its own municipal cooperation to manage civic works, like MCD in Delhi. The same has been pitched by MLA, Pankaj Singh on 21st November, 2017. He said, ""A municipality on the lines of the New Delhi Municipal Corporation (NDMC) needs to be created for Noida. I had raised the matter in the three-member group of ministers and also with Chief Minister Yogi Adityanath, who has taken a serious note of the issue and assured action. I'm confident that a dedicated structure like a nagar nigam will be formed soon to address civic issues of urban and rural areas".
Uttar Pradesh CM, Yogi Adityanath, has recently said that over 50,000 home buyers will get possession of their dream home in a next few months. To fast track the process, the district administration has said that the Revenue and Stamp Department will work seven days a week.
The Noida-Greater Noida city bus is going to be conferred with the "Best City Bus Service Project" on by the Ministry of Housing and Urban Affairs on November 6, 2017. The bus project was earlier awarded with "India Recognition award" at Montreal, Canada at UITP global summit of Urban Public Transport in the month of May this year.
The National Green Tribunal (NGT) has directed Noida Authority to vacant the land in Noida Sector 138A, which was supposed to be used as a garbage dump. It was used as a temporary landfill, but owing to the health hazards it poses for the nearby residents, the verdict was passed by the NGT.
RERA has been implemented on 1st May 2017 and the UP RERA website was launched on 26th July 2017 by chief minister Yogi Adityanath. Since the time of its inauguration, it has been visited by more than 11 lakh visitors. Besides this, around 472 promoters and 155 real estate agents have got themselves registered under it.
A lot of buzz was in the town that the circle rates in the areas under Greater Noida Industrial Development Authority (GNIDA), Noida Authority and Yamuna Expressway Industrial Development Authority (YEIDA). However, a statement has been issued by the administration that there are no such plans in the near future.
In order to ensure transparency in the system, the GNIDA has recently transferred some of its staffs into different departments. The CEO of the authority claims that the 25 staffs were transferred to infuse some energy in the department. But, there are many who are claiming that the move was taken in response to the rise in the number of complaints filed by the public.
Issues, such as illegal encroachments, land deals and land mafia would be tracked on Uttar Pradesh government's online portal. It was launched on 24th June, 2017 to keep a hold on such rule breakers. As of now, 3,200 land grabbers and 360 hectares of land have been identified. Out of which, around 112 hectare have already been free till 28th June, 2017.
Members of the Noida Extension Flat Owners Welfare Association (NEFOWA) have notified it to the chairperson of Noida authority to take strict actions against real estate developers who are either delaying possession or providing possession without occupancy certificate (OC).