Does it Really Make Sense to Prepay a Home Loan?
by
June 25, 2019
0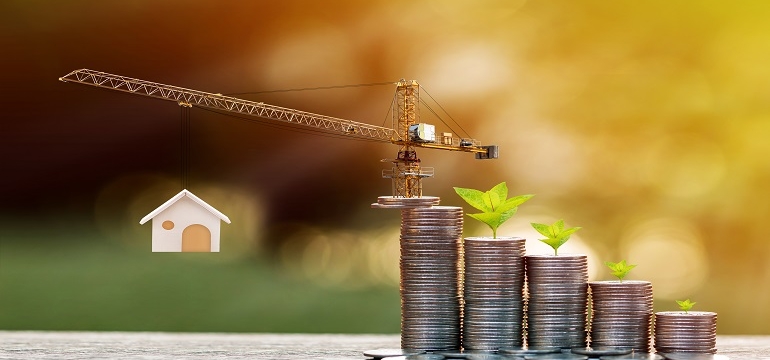 I don't think there is even a single person on this planet who does not aspire for a home. In a country like India, where hundreds and thousands of people are working day and night only to earn the basic amenities, that mere feeling of owning a home is more than enough to make you feel nostalgic. It is a common practice with the first-time homebuyers that they always tend to plan their financials well in advance before they opt for a home loan. However, to become debt free as soon as possible they sometimes prepay their home loan by giving the surplus savings that they have. Now here the actual question arises, does it really makes a sense to prepay a home loan or it comes with unseen disadvantages. Well, let's find out in this post.
The Brighter Side of Prepaying a Home Loan
As we all know there are two sides of a coin, hence we first try to take go insight on the brighter side. The side which lures most of us, the side which we all want to see.
Prepaying a home loan makes sense if you have two loans on your head. Plus, you have some surplus savings in your hand. In this case, you can prepay a loan having a higher rate of interest. This will help you in cutting the overall cost of interest paid by you on a monthly basis.
It is always one of the best ideas to prepay your home loan if you want to reduce your debt-to-income ratio. Apart from this, if you are someone who is close to his or her retirement, then you can become debt free by prepaying the loan.
The sooner you will pay back your entire loan, the sooner you will stop paying unnecessary interest on the EMIs.
By prepaying the principal amount of the home loan, you are increasing the equity. Apart from this, by prepaying you will become a proud owner of a debt-free house.
The Darker Side of Prepaying a Home Loan
The darker side of a coin is something that no one wants to look. For some, it may look ugly and bitter, but it is equally important to understand this aspect too.
As you, a homebuyer, plans your financials at the time of getting the home loan, in the same way, the lender also made some projections that your loan will continue for at least this fixed number of years. Hence, banks discourage people from prepaying the home loan.
If you still plan to do so, you will have to pay a penalty for prepaying the loan amount. In most cases, a clause is given in the loan agreement for the same.
Prepaying a home loan ends up in losing the tax benefits and under Section 24(b) up to ₹1.5 lakh per annum. It may sound normal but it is a huge loss if you calculate it in totality.
It is not a good idea if you are prepaying your home loan at a cost of not having even a single penny in your bank account for emergencies. It is always advisable to have some funds so that you can use them at a time of extreme emergencies.
Prepaying a loan or not is a topic of debate which can continue for years. You cannot take this decision on the basis of sentiments like you feel and you repay. There are many other factors that should be reviewed before you turn your planning into actions, such as your financial stability, prepayment's economic implications and the clauses included in the home loan agreement. In the end, we can only suggest you to thoroughly analyse both sides of the coin. Think twice or even take advice from a Charted Accountant if it would be beneficial for you or not.